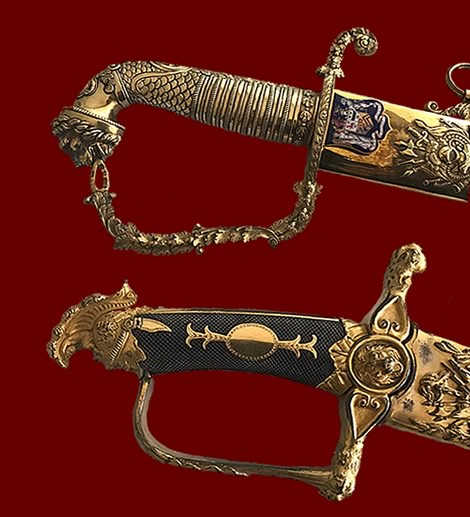 Welcome to the Brigadier General.
I have been a collector for over 50 years and hope that I can share some of my enthusiasm in this collecting field with you. I am now retired and dealing in this field is something I do for pleasure. With that in mind I intend to keep my profit margins at modest levels. My aim is to have you as satisfied customers who return to buy on a regular basis. I hope you enjoy looking at the site.
I stock an eclectic mix of edged weapons and militaria. The primary offering is British swords from the Georgian era including presentation swords. I also offer swords from the reign of Victoria and later. I have a wide range of bayonets from Britain, Germany and France as well as most European countries. I also stock Third Reich daggers and have a selection of Third Reich period postcards and other ephemera.
If there is something you are looking for that you can not find, do let me know and I will see if I can help. All items are 100% original unless otherwise stated, and I offer a money back guarantee on all of our products.
I am always looking to purchase authentic weapons and militaria be it individual items or entire collections. I am also happy to provide assistance if you would like identification or valuation of any edged weapons.
Please note that all items offered for sale on this site are for historical interest purposes only to collectors and historians.